Seán Mahon
Seán is the Managing Partner of the practice and is an experienced Litigator with more than 25 years' experience in Courts, Tribunals, Arbitration and Mediation. On graduating Seán initially worked in a large commercial practice in Dublin before moving to Roscommon to set up his own practice. He developed a niche business in commercial and property law and litigation.
Seán is a former President of Roscommon Chamber of Commerce and is heavily involved and supportive of many community projects.  
Marie Conroy
Marie is a Partner in the practice.  A graduate of UCD she worked in one of the largest commercial law firms in the country, Mathesons Solicitors, before moving to general practice and became a Partner initially in Farrell McDonnell Sweeney and since 2007 in Mahon Sweeney Solicitors. Marie has a wealth of experience in all areas of litigation and dispute resolution and family law. She is also very experienced in all aspects of property transactions and estate and business planning.  Marie is a former President of Roscommon Solicitors Bar Association.
Outside the office she is very involved in amateur dramatics and is currently Chairperson of Roscommon Drama Society. 
Niamh Mahon
Niamh is a Solicitor with Mahon Sweeney since qualification in 2001.  Niamh provides advice on all private client areas, including property transactions, will's, succession rights, administration of estates and Enduring Powers of Attorney.  Niamh also regularly attends the courts and is an experienced personal injuries litigator.
Outside the office Niamh is a health and fitness enthusiast and involved in lots of sporting organisations.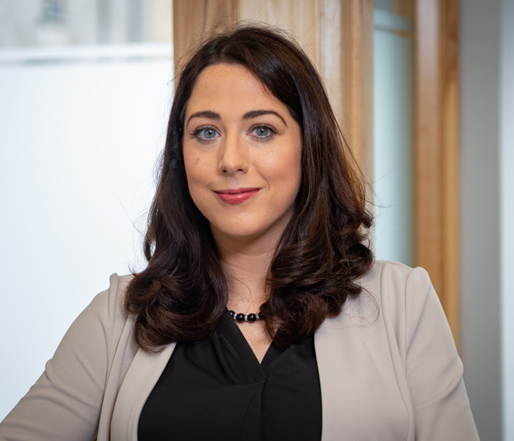 Lorraine Feeney
Lorraine Feeney qualified as a Solicitor in December 2015 after completing her traineeship with Mahon Sweeney.  She has a BA (Hons) in Law and Taxation from LIT. Lorraine deals in all areas of law but particularly residential conveyancing, wills, succession planning and administration of estates.  Lorraine also attends the District and Circuit Court on a regular basis. 
Lorraine is an outdoor enthusiast and dog lover. 
Lorraine Miley (Office Manager)
Lorraine has been the Office Manager for both Seán A. Mahon & Co. and Mahon Sweeney for 20 years. She is a qualified Legal Executive but got side tracked into Office Management. She is responsible for the day to day administration of the offices and co-ordinates the two offices, the Solicitors and staff.
Lorraine is on the board of local voluntary committees and is involved in local sporting organisations.